Top 10 Dragons from the Stories We Love
Now that How to Train Your Dragon is entertaining a new generation of young and old alike, it's time to recount some Dragons that came before.  You know, the ones who paved the way.
BROHAM's TOP TEN DRAGONS
10. Reign of Fire dragons—These beasts made the list chiefly because of how good they are at getting killed by Apocalyptic futurians Matthew McConaughey and Christian Bale.  The movie, by the way, good for some laughs.
9.  Mushu, from Mulan—This dragon has charm, and that gets him to number nine.  Plus, I want to pet it.
8.  Elliot, from Pete's Dragon — A dragon with invisibility powers and purple hair?  Hells yeah.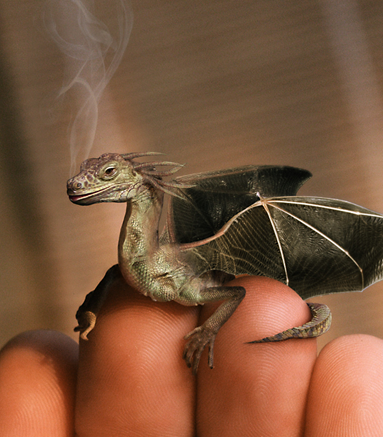 7.  Norbert—Hagrid would be sad if we didn't give his pet dragon a nod somewhere in the countdown.  And I won't lie, I read Harry Potter.
6.  Maleficent: the Dragon of Sleeping Beauty —Undoubtedly the darkest of the Disney animation films, Sleeping Beauty's evil Maleficent turns into a dragon to pursue the prince. This wicked cool beast from the 50s served as the template for all dragons to come. Bonus that it's really a chick, which means with a little sweet talk you might just break off a lil' bit!
5.  Beowulf Dragon—This bad mutha killed Beowulf with its poisonous fangs.  As Angelina Jolie's lovechild, it's the only beast we know of to have a potential oedipus complex. Plus, points for being one of the first recorded dragons in English literature. And, oh yeah, it also breathes fire!
4.  The Jabberwocky —For a species that's made up to begin with, this dragon pushes imagination to the limit.  I mean what the hell is a Jabberwocky?  It sounds like a dance move. Only scarier.
3.  Puff the Magic Dragon—Probably the most popular dragon of all.  Kids and stoners and Fockers alike know about him.  Plus he lived by the sea in a kick ass beach-cave.
2.  Smaug, from The Hobbit—One greedy ass dragon, hoarding all the treasure and precious stones in his mountain when dragons don't even have currency or a way to spend it.  Talk about a selfish bastard.  But don't tell him I said that.
and finally….. our winner is….
1.  Falcor, from The Neverending Story—Gotta be the best dragon EVER… I mean dog, I mean dragon dog.  Point is, he's definitely man's best friend.  And talk about flying first class.  No uncomfortable scales, just soft canine fur.  And he beats up bullies.  Cha Ching.
Honorable Mention in the Dragon Hall of Fame: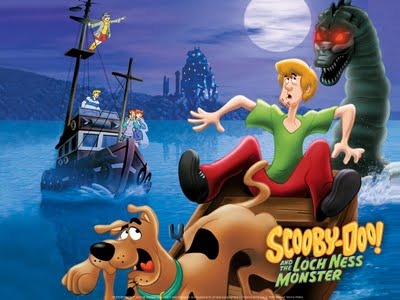 The Loch Ness Monster—ZOIKS!! We couldn't forget this legendary water dragon. Ol' Nessie probably has the creepiest lair of them all, 1000 feet deep in the bottom of a black lake. Besides, we can't blame Ness for wanting a Daphne and Velma sandwich—Rooby Dooby Doo!
Stop dragon ass and…ADD US ON FACEBOOK!